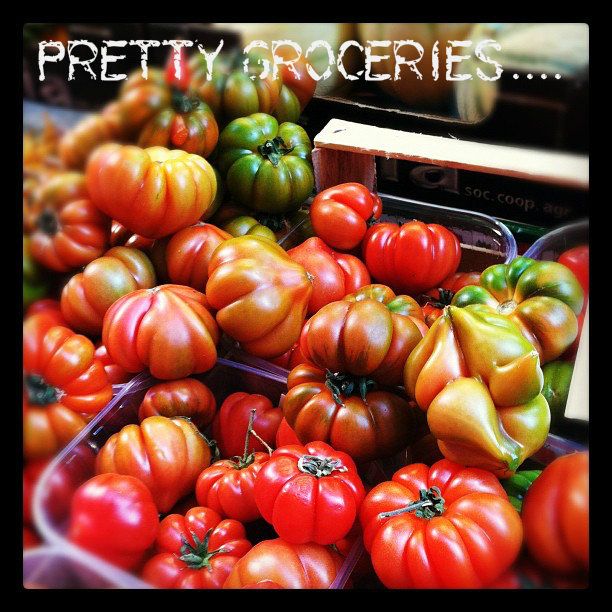 If you follow Design Mom on Instagram, you know that she's been starting a hashtag for #prettygroceries. I was actually pretty relieved to see that I'm not the only one who's obsessed with the fact that everyday items can come in beautiful packaging and I've always kept pretty tins and boxes that food items come in, especially in Europe. Add some retro fonts, and you've definitely got a lock on my heart.
As you can imagine, Italian products can often nail this niche, but in addition to having pretty packaging, sometimes in Italy, the prettiest groceries need no packaging at all. The perfect heirloom tomato, the brightest clementine, each with one perfect stem and green leaf, the purple curls of a treviso, beautifully laid out shrimp, get me everytime. And where else will you find a butcher shop with a Murano chandelier?
In Bologna, some of the best grocery shopping is right off of the Piazza Maggiore – you definitely pay for the priviledge so as students we were more "window shoppers" than actual shoppers, but this time around, I couldn't walk by without at least a few snaps. It's making me hungry all over again.
Like market snaps? Check out pictures from Venice's Rialto Market and the Saturday Market in St. Jean de Luz for more goodies.
All photos by The New Diplomat's Wife via Instagram.